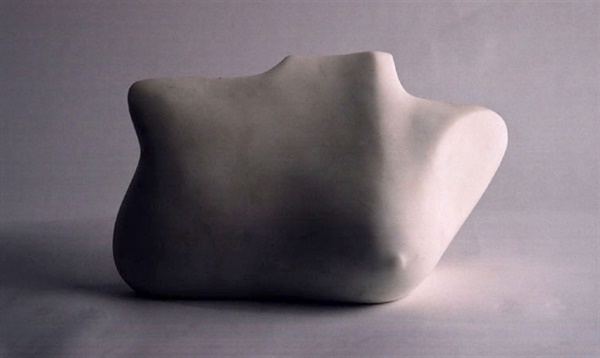 Article: Scene & Herd: Sculptor finds heart in stone
Lexington Minuteman Newspaper
By Martha Crosier Wood GateHouse News Service Posted Apr 28, 2011 @ 08:06 AM Last update Apr 28, 2011 @ 07:14 PM

"Sculpting is very, very meditative," said Melanie Zibit, who works mostly in marble. "When you sculpt you make something that never existed before."
"My passion is to take stone, something so hard, and make it look soft. One time, just for the delight of it, I carved a marble pillow, enhancing its softness by puckering its marble corners," she continued.
You can see her work Sunday, 6:30-9 p.m., at the Cary Library Art Sale and Soirée (CLASS3), organized by the Cary Memorial Library Foundation. It's a juried art show, silent auction and community gathering, rolled into one. Works include watercolors and oil paintings, sculpture, glassware, ceramics, polymer clay designs, jewelry, woodcuts, boxes, photography and quilts. Admission is $15 at the door/$12 in advance at Wales Copy Center, Jackson's Kitchen or the library. Proceeds benefit the library.
"Stone is demanding. Like other things in life worth doing, you have to put your heart and soul into it to do it well. You have to struggle to understand the stone, to slowly move around the block until the form starts to reveal itself. When I work in harmony with the stone, I can make something that is monumental, not necessarily in size but in its lasting expression," she said.

"I am inspired by the beauty of natural forms — from the massive shapes of rocks in the woods or on the beach to the sensuous forms of the human body to the fascinating curves found in luscious vegetables," she continued. "My most recent carving is called 'Radish Goddess,' an abstraction of a radish with sensuously rounded curves, topped by leaves shooting upward in a gesture of life and strength."
She likes leaving unfinished elements, inviting you to complete the sculpture in your mind's eye.

Melanie grew up surrounded by her mother's love of art and art collection, but she started college studying biology. However, feeling a need to express herself, she transferred to Brandeis trying various art mediums.

"A short introduction to carving was all I needed to know that was my medium! The carving process was meditative and challenging, the possibilities limitless, and the results took on a life of their own as they emerged from a solid block of stone," she said.
"After college I studied in the marble workshops of Carrara, Italy, learning from the masters," she said. "Carrara is amazing. There was marble everywhere — even the streets are paved in marble."

Melanie exhibits in museums and galleries and her pieces are in private collections nationwide. The Middleborough Public Library commissioned her to make "Tree of Knowledge" for its centennial. The 7-foot outdoor sculpture represents literature, arts and knowledge branching out and upwards.

A member of the New England Sculptors' Association board, she is in Lexingtonian Ashley Rooney's book "100 Artists of New England." Melanie moved to East Lexington 13 years ago and now lives on Burlington Street. Her sons, Alex Goldman, 23, a George Washington University senior, and Eben Goldman, 18, a Middlesex Community College student, attended Estabrook and Diamond Middle School. Her "day job" is as a clinical coordinator at Brigham and Women's Hospital focusing on rheumatology.

Copyright 2011 Lexington Minuteman. Some rights reserved